Great cooking is not about following recipes: it's about learning the necessary techniques. Whether you're a complete novice or an experienced cook, we will help you achieve your culinary goals in a relaxed, friendly, and supportive environment.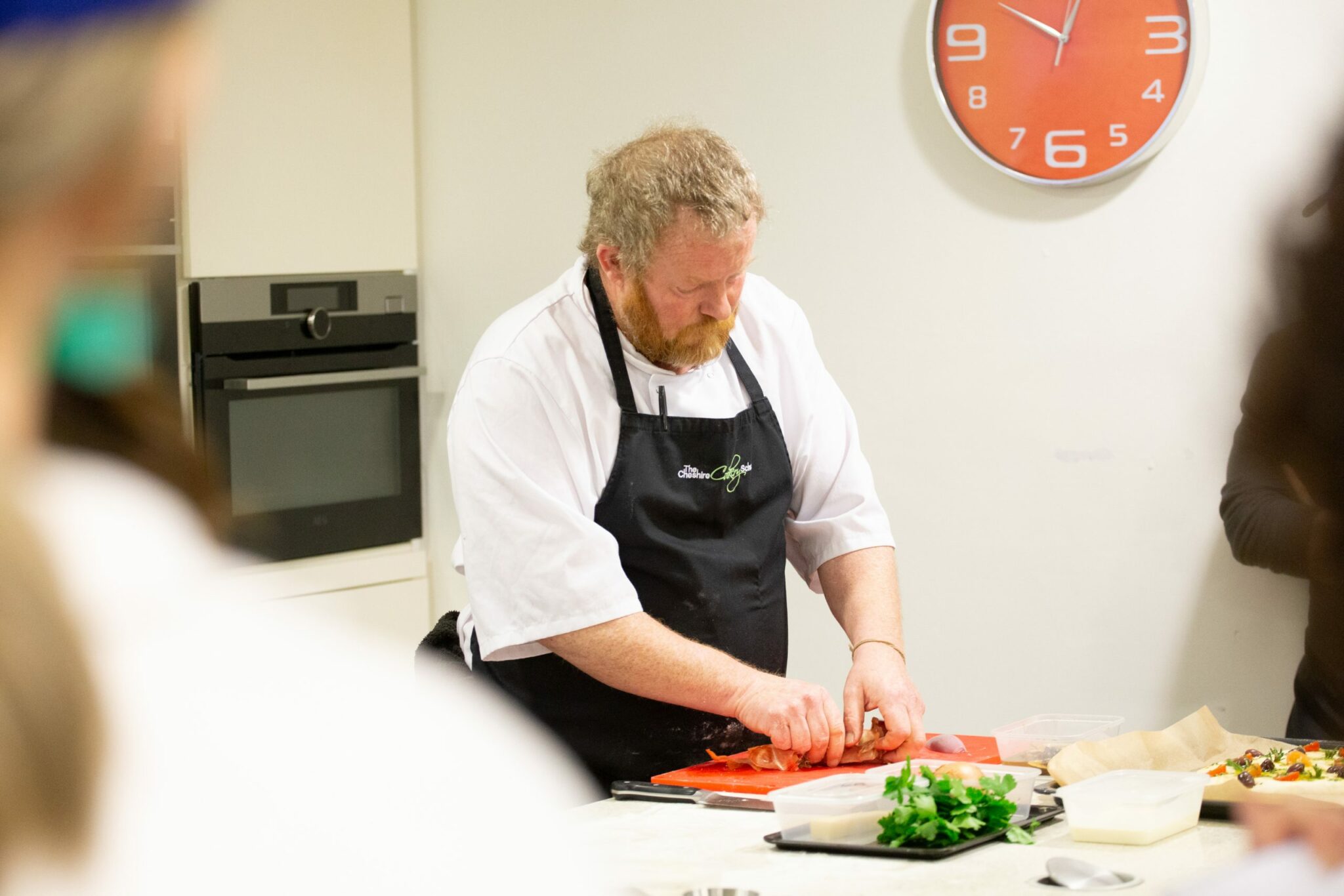 Under the expert guidance of our experienced chefs and specialist guest chefs, you will learn new and time-tested techniques side by side. We offer a range of exciting and inspiring full day, half day, and evening classes throughout the year; from producing perfect pasta, classic bread making, and drama-free dinner parties, to fabulous fish, comforting Italian, and exotic Thai.
Our spacious, state-of-the-art Cooking School comprises a large, two-person chef station with eight satellite workstations, each sufficient for two students to comfortably share facilities and get hands-on with your ingredients. Using top-of-the range equipment, and with all ingredients provided, our small classes ensure that you receive individual tuition and gain hands-on experience.
Classes start with refreshments and an informal discussion with the chef about the schedule, before we move through to the kitchens for a practical demonstration of the various dishes you will cook. Then it is time to roll up your sleeves, don your apron, and enjoy replicating the dishes under our chef's expert instruction. You can then retire to our Dining Room to enjoy the fruits of your labour with a glass of wine.
Whatever your cooking ability, we know that you will find the right cookery course at The Cheshire Cookery School.
Our Cookery Classes are also an ideal gift for the budding chef or nervous novice. Ready to create a unique and memorable event?
Whether you need a fully tailored day including chefs and assistants, or would rather have the space all to yourself, we can help you create a memorable day.